1) Click on Get Offer for the product you want (picture is example only)

2) Click on 'GO TO MICROSOFT FOR NONPROFITS' if you do not have a Microsoft 365 account

***If you have a Microsoft domain already go to 'What is your validated Microsoft account domain?' and enter it in.***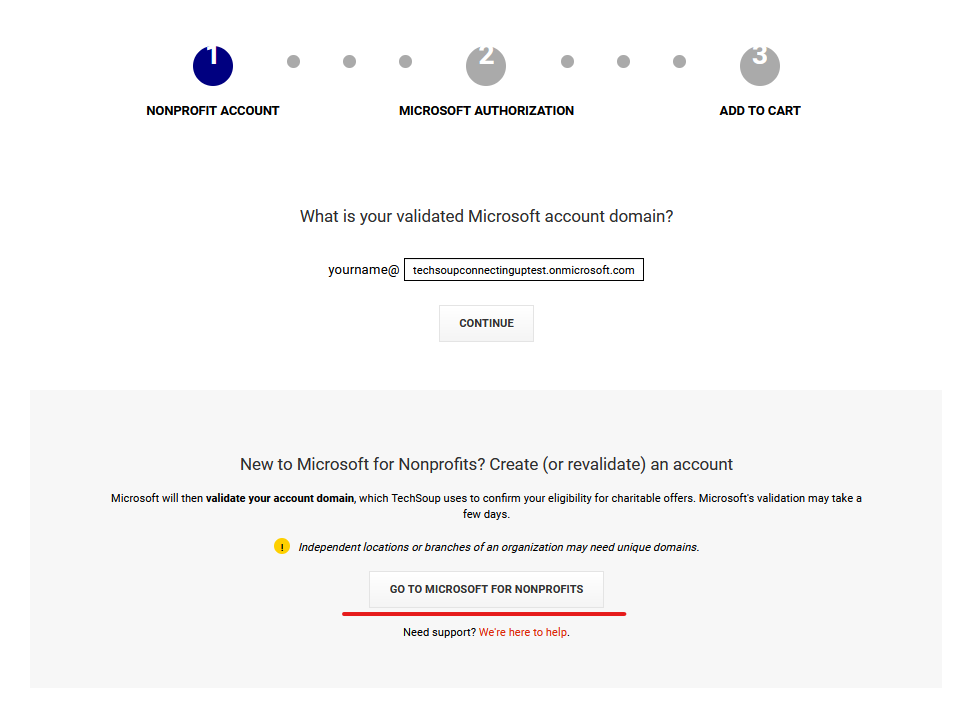 3) Once this has been completed (or if you already have a Microsoft 365 domain) and you have been validated (which may take a few days) come back to this page and put your Microsoft 365 account domain in this field and click 'Continue':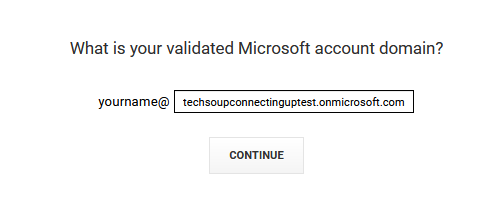 4) You will then have to authorise Connecting Up as the Reseller by clicking on 'OPEN MICROSOFT 365 ADMIN CENTER'. This is displayed as TSAP Enterprises Limited (TechSoup Asia Pacific) which we are part of.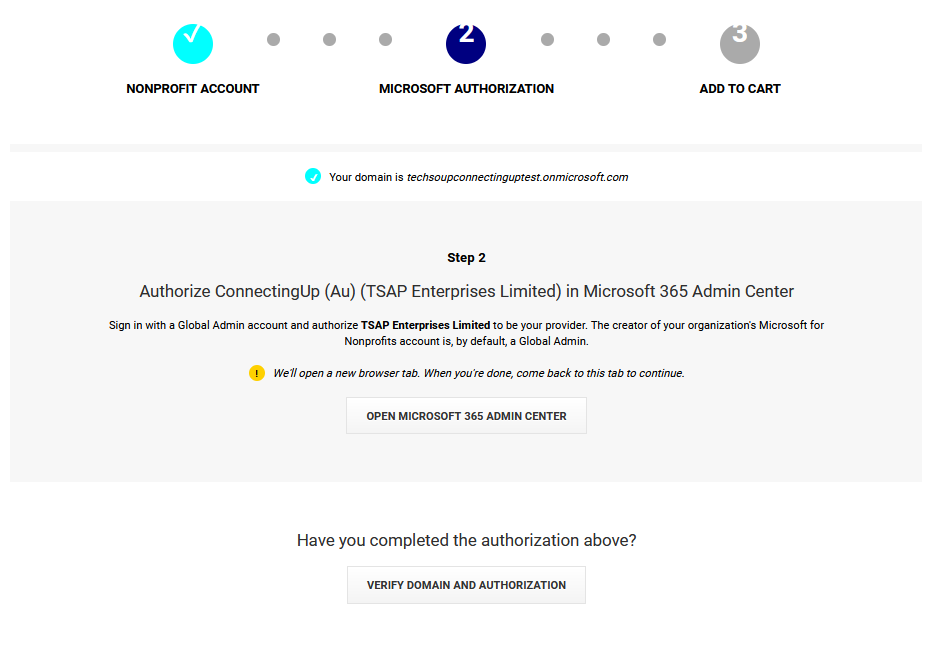 5) Once this is done you will then click on VERIFY DOMAIN AND AUTHORIZATION and it will take you to our Microsoft Catalogue. You will then find your product again and it will now say Add to Cart.
***When you log in from now onwards Microsoft products will display the Add to Cart button.***