1. Go to nonprofit.microsoft.com
Select Register Now to begin.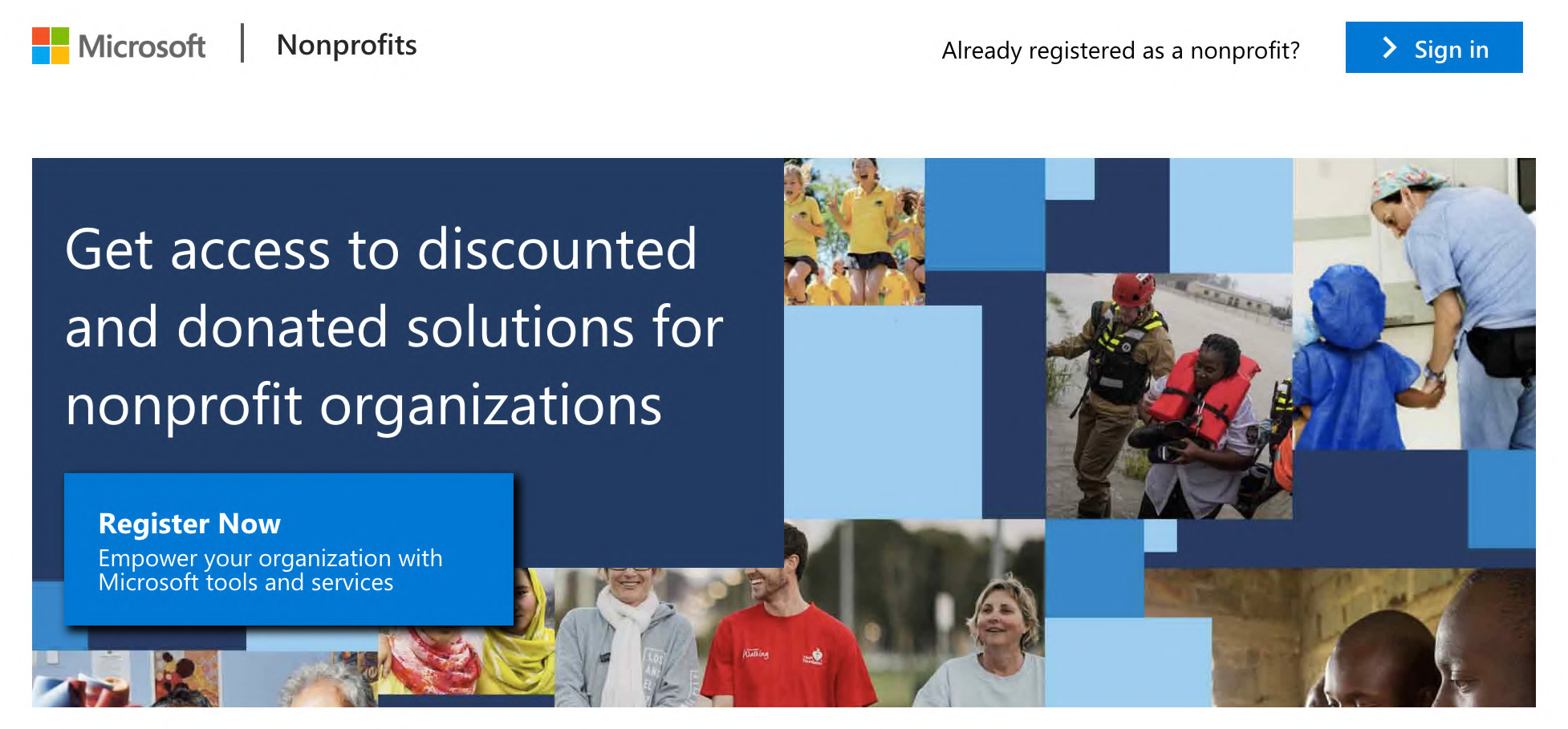 2. Provide your contact information
Enter your personal information including your email address which will be verified in the next
step.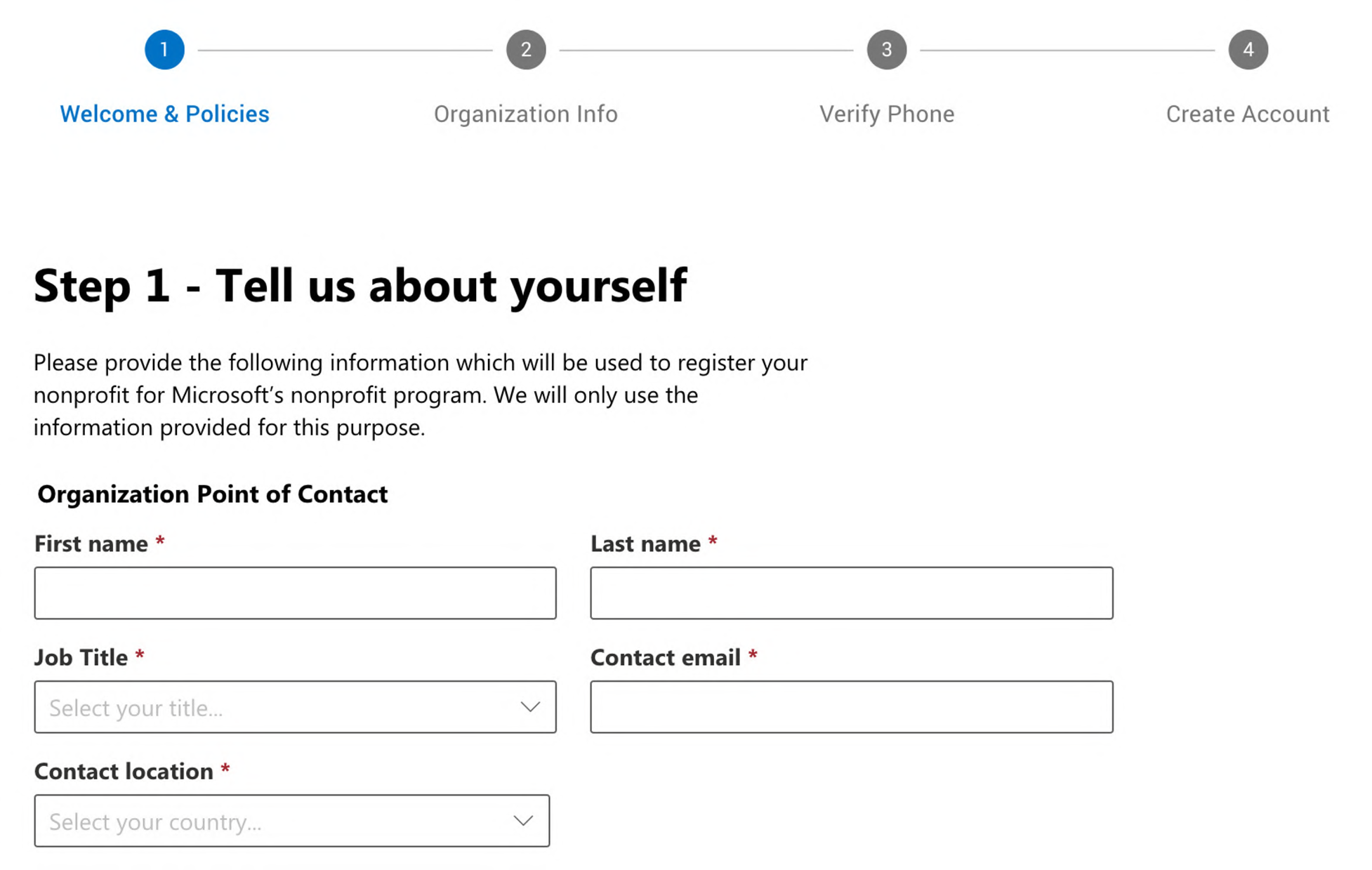 3. Provide the email verification code
Find the code which Microsoft has sent to your email address and enter it here.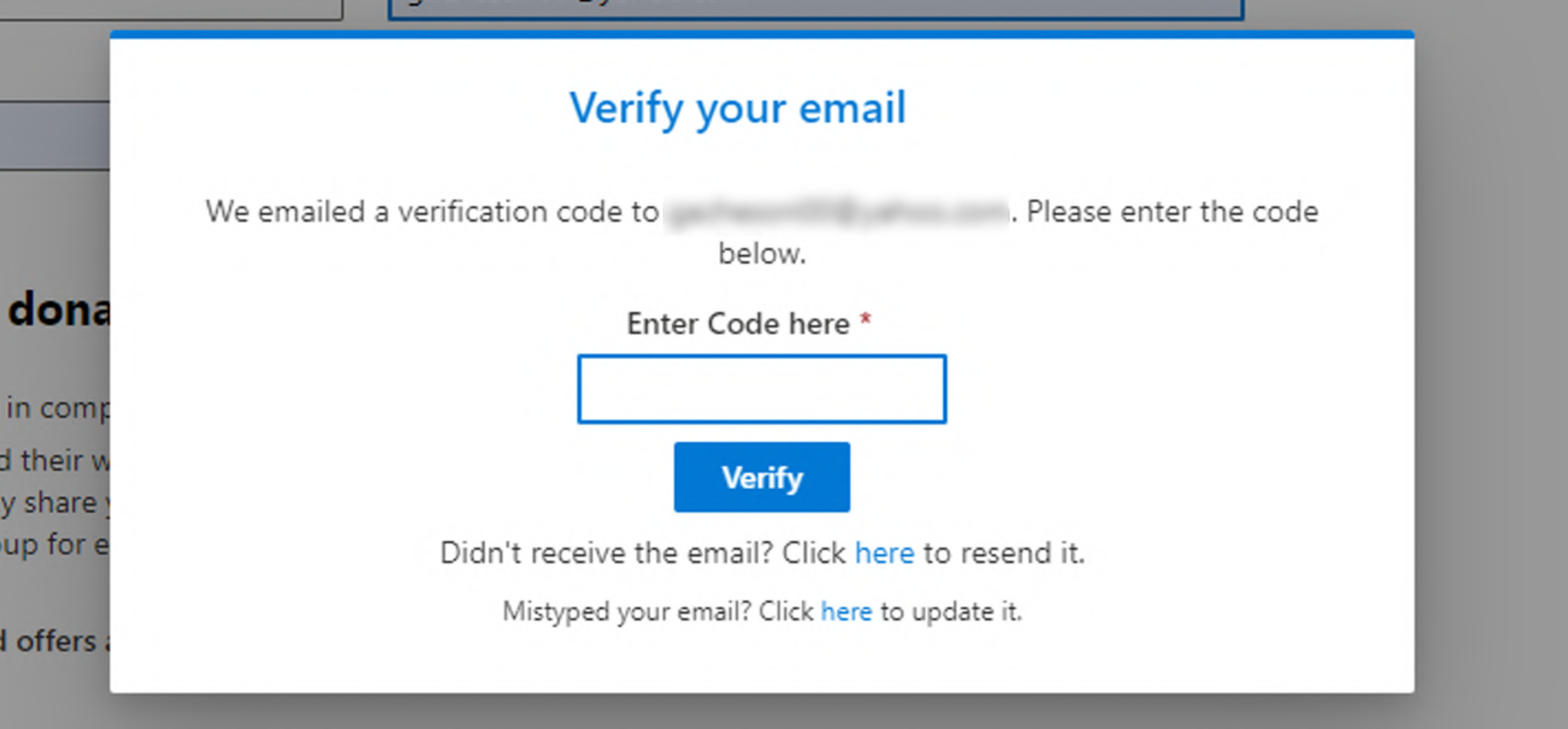 4. Provide your organisation information
Enter your organisation information, including your organisation name as written in legal
documentation.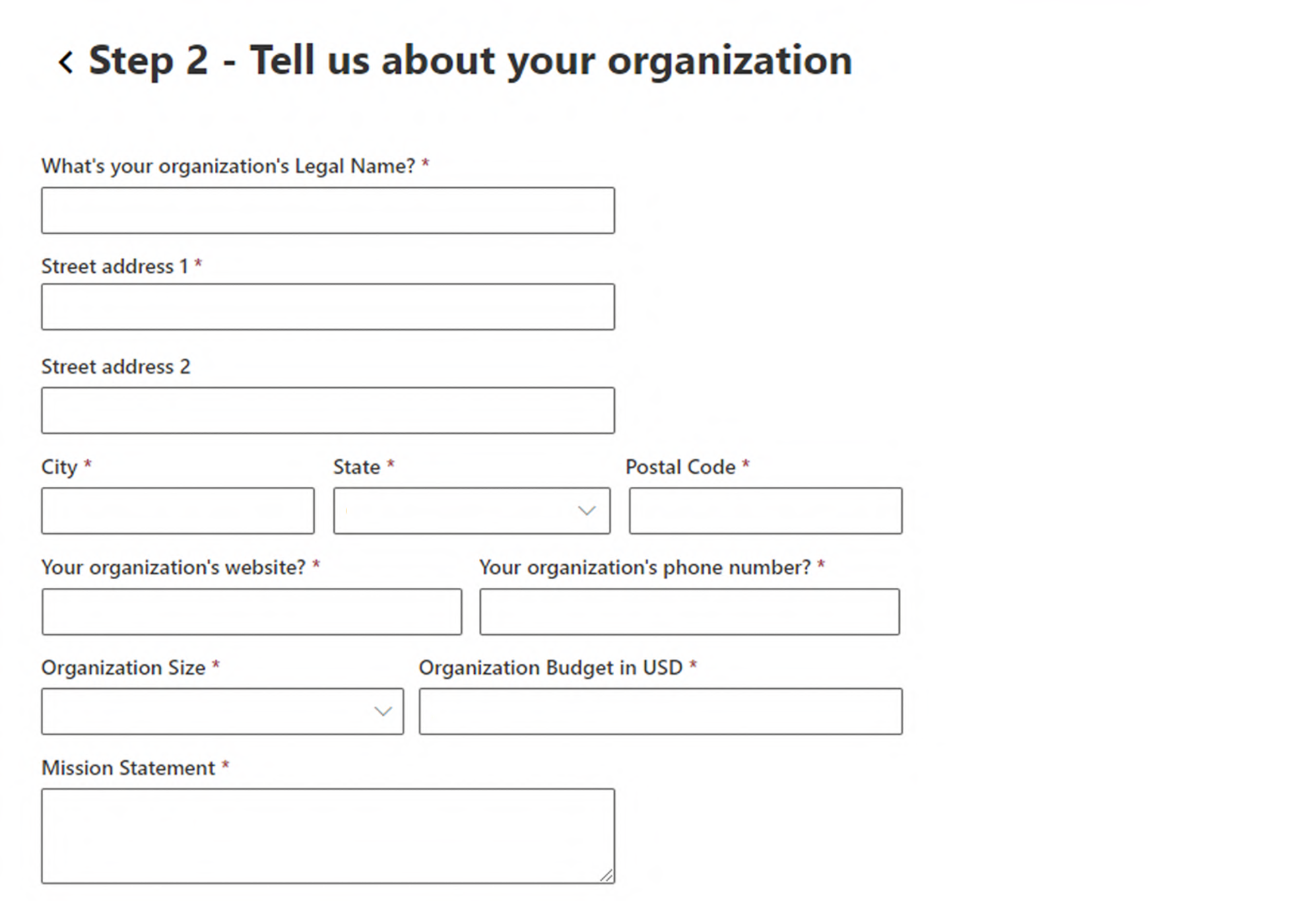 5. Add government registration information
Provide details about the type of government identification your organisation has.



6. Provide a phone number
To prove to Microsoft that you are not a robot, enter a phone number. (Australia Country Code)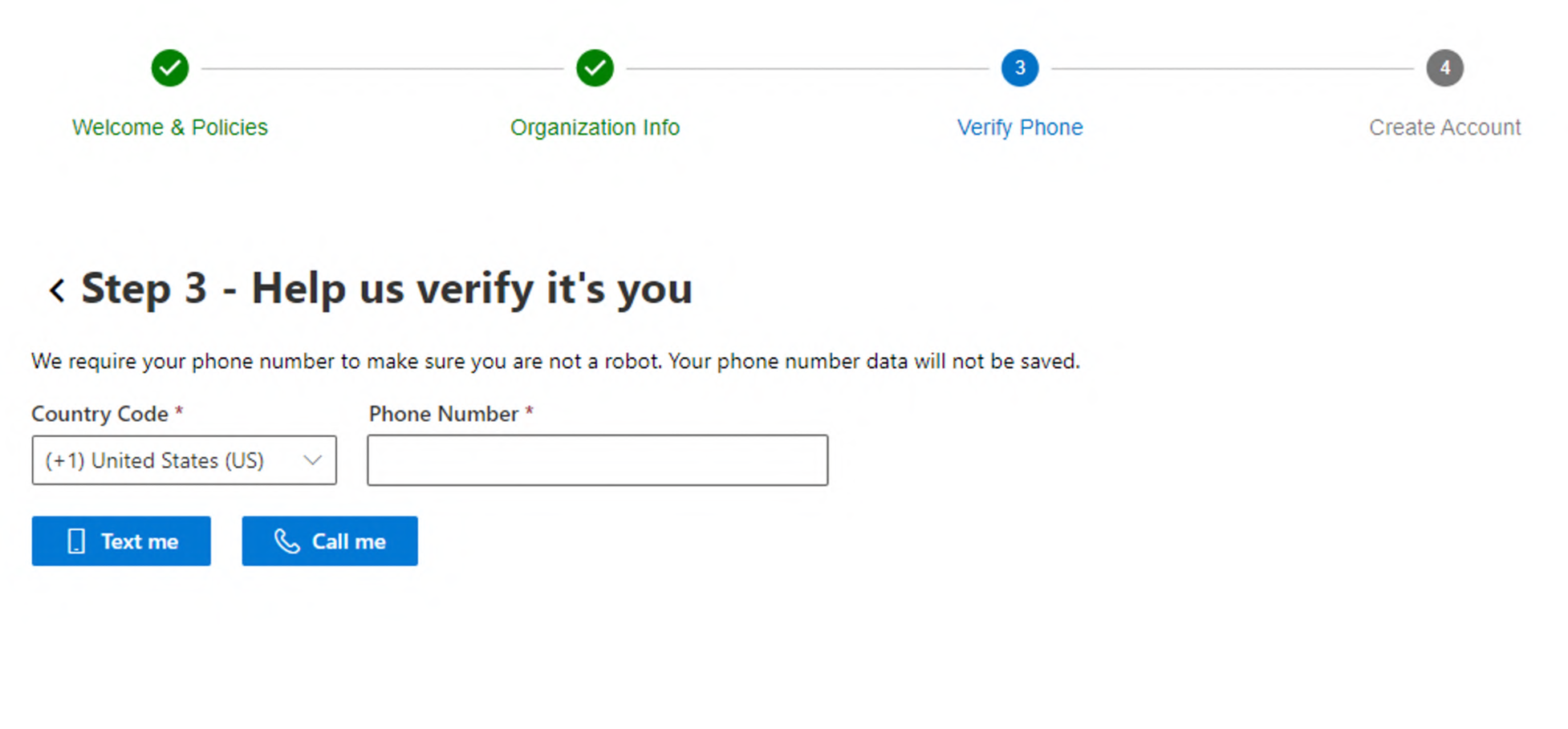 7. Create your account
Create an account by specifying a username and an onmicrosoft.com domain name for your
organization.
Note: You'll need to provide your onmicrosoft.com domain name when you request cloud
services or Donated/Discounted products through Connecting Up.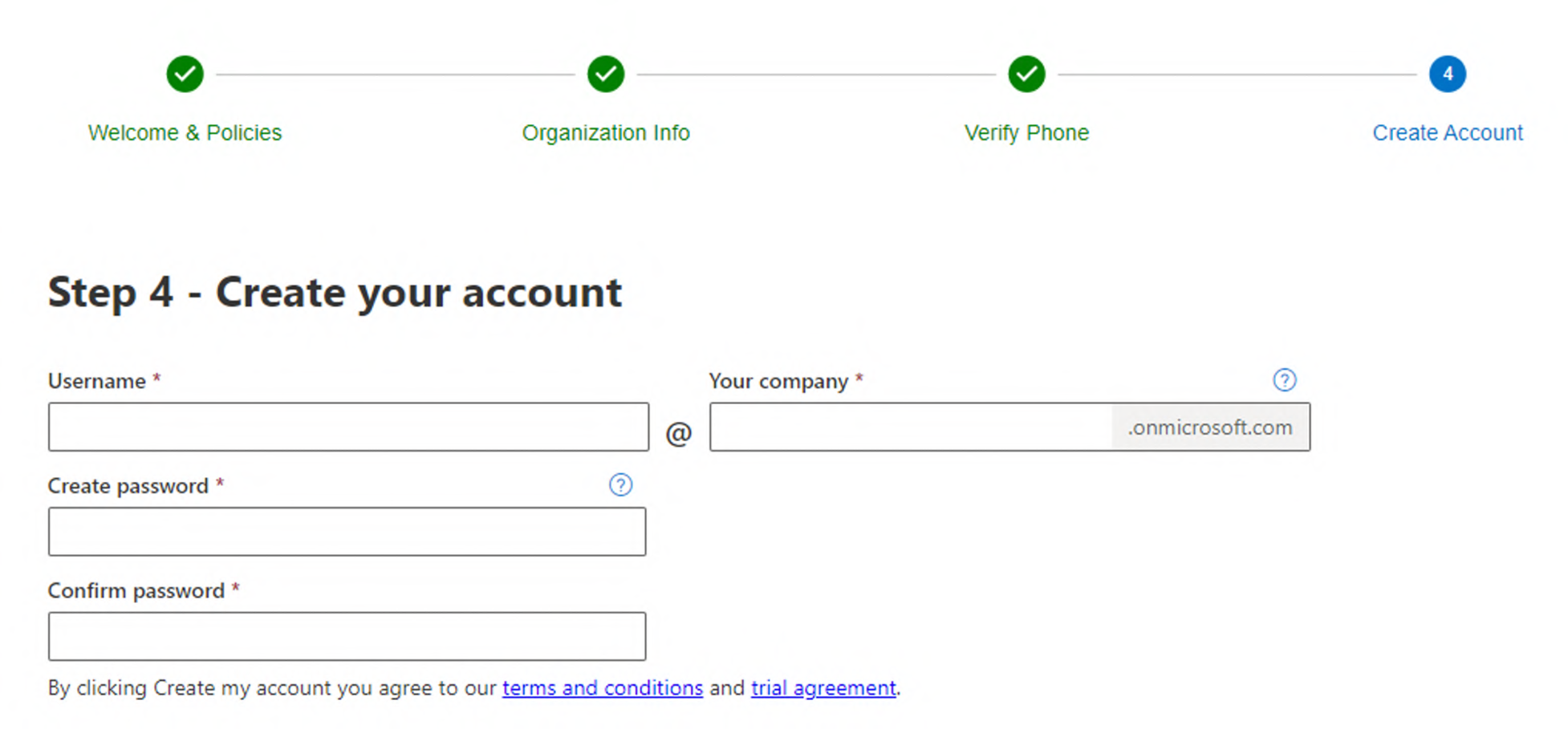 8. Review your submission
You may return to the Microsoft nonprofit portal at any time to check your validation status. You
will receive an email from Microsoft when your organisation's eligibility has been verified.
Note: The image below may not represent the page you see.