A Microsoft account is required to register and sign in with the Volume Licensing Service Centre (VLSC) and obtain your product keys.
The VLSC is an online tool for managing Microsoft Volume Licensing agreements, downloading products, and accessing volume license keys.
Before you can download and install the software you requested, you'll need to register and accept your agreement at the VLSC.
Visit https://signup.live.com/ to get started.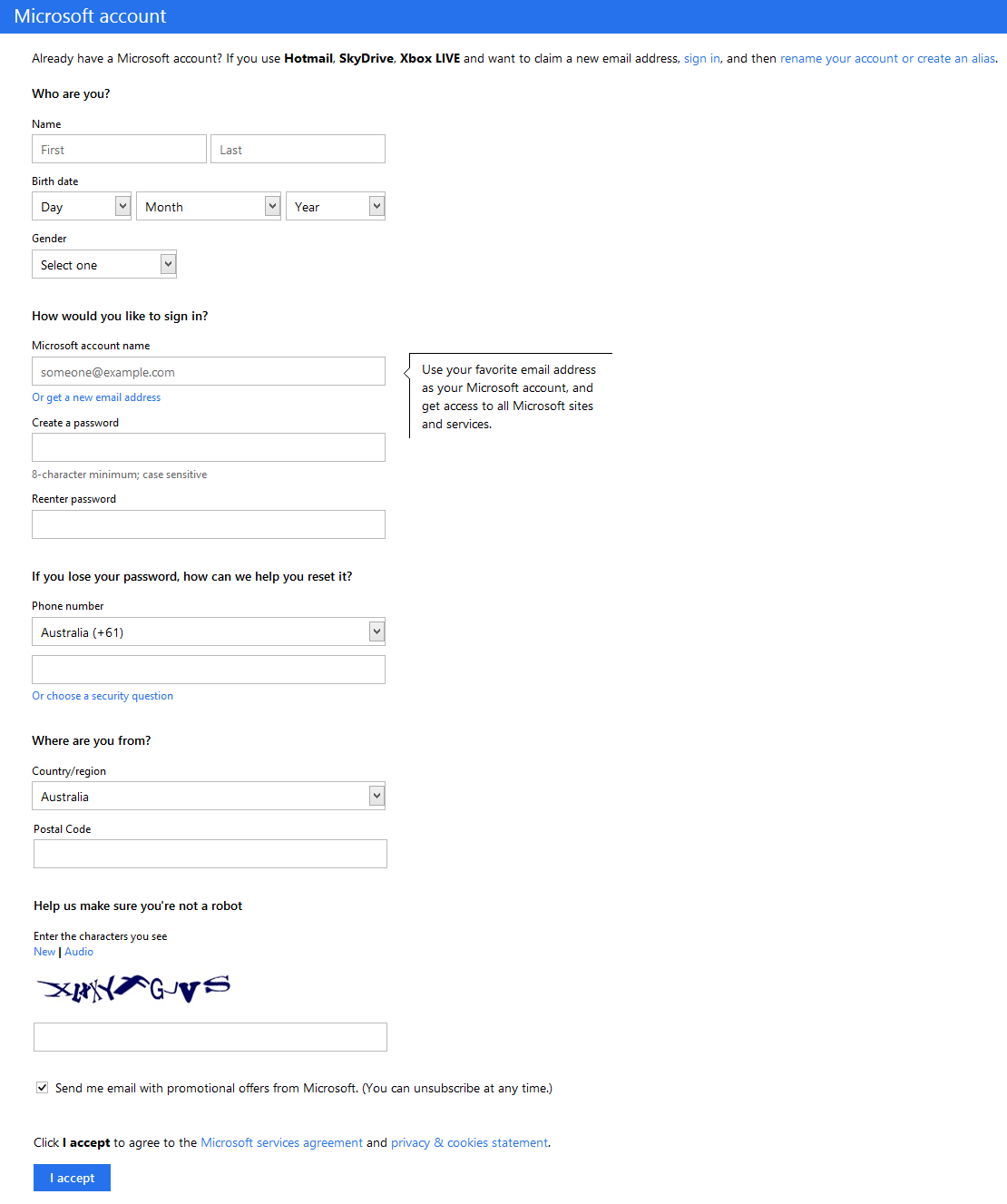 You will need to input details for a contact person from your organisation. It is a good idea to use the same contact person that you have for your Connecting Up account.

For your Microsoft Account Name, you can choose to create a Microsoft account using an existing email address you have or you can click on "Or get a new E-mail address" underneath, to create a new Microsoft E-mail address.

Fill in the rest of the details and click 'I accept' to complete this step.

Once you have set up your Microsoft Account, you are now ready to get started with the VLSC